Intentional living is the cornerstone of a positive mindset. The 90-Day Positivity Bootcamp guides you, step-by-step through the process. It can't be simpler... You receive reminders sent directly to your email inbox. All you have to do is the prompt for the day.
You will be walked through:
❤︎ Developing and applied learnings regarding your own Positive Intention or Positive Affirmation

❤︎ Develop Awareness through Recognizing Positivity

❤︎ Connect with Yourself through Holding onto Joy

❤︎ Mind/Body Connection through Capturing the Joy
❤︎ Social Connection through Sharing the Good

❤︎ Community Connection through Passing on the Good

❤︎ Applied Learning through Utilizing Tools to Return to a Positive Mindset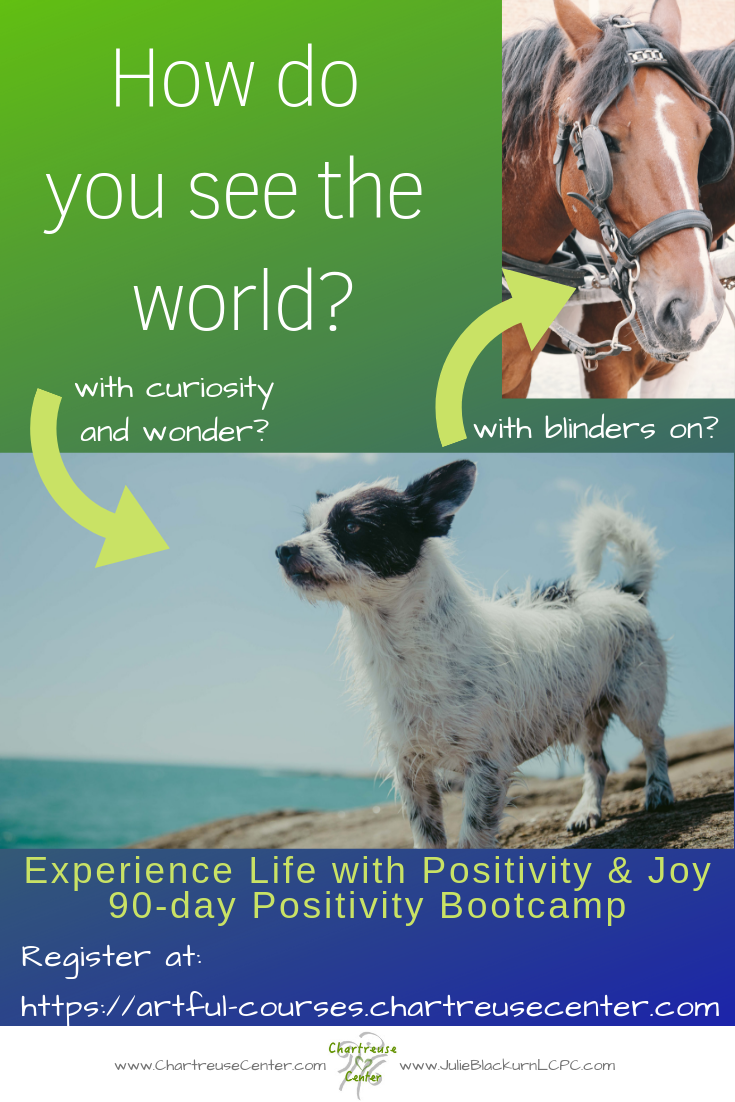 Living with positivity includes acknowledging the tough parts and addressing challenges in life. When life changes have gotten you off track, we do need to attend to those changes and challenges. We have choices in how we do that, though. With curiosity and wonder? Or with the blinders on?
This program teaches:
❤︎ Identify how do you define joy in life.
❤︎ The #1 question to ask yourself in order to attend to your inner self talk.
❤︎ How to understand and appreciate differences within different social, family, work relationships.
❤︎ Recognize identifiers of "Happiness Sabotage" and "Stress Exhaustion."
❤︎ Learn to create mantras packed with positivity to fit your life and apply them in everyday situations,

❤︎ Multi-sensory tools used to create quick and simple comforts.